Spa Report
Sun, Fun, Drinking, Racing and Winning!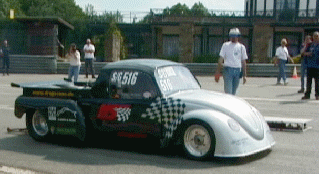 This years contingent of English Dragracers arrived at SPA Francorchamps Friday afternoon. After unloading and walking the track, we prepared ourselves for the customary get together in the big tent. The "Belgian Buggy and VW Club" spend all year preparing for this event. The sound system is as good as anything I've heard elsewhere. The food, barbecue, beer, etc. are all part and parcel of the Buggy Club, making for excellent, prices and quality, and all run by enthusiasts. Saturday is qualifying. An overnight downpour delayed the start 45mins. The Pro-stock Class was amalgamated with the modified class to make a more comprehensive field, Dave Hersey (GB) fastest qualifier 2/ Karl Donovan (GB) 3/Daniel Ruchel (GDR) 2 tenths separated all three. In street, the sole Englishman James Wooton qualified 4th fastest (and went on to win the heads up street class). Everbody had loads of track time. Saturday evening is the real "shindig" but before that got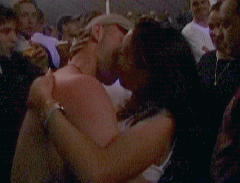 underway we were all invited for a drink in the VIP lounge, our Belgian hosts made us very welcome. The Saturday evening "rave" doesn't start to get going till around 10.30. Dave Hersey was the English competitor in the Beer Mug holding contest, about 60 guys get up on stage, Germans, French, Belgians, Danes, English, Swedes the list is almost endless, the principle of the competition is to hold the tankard of beer, arm outstretched for the maximum time, after 40 mins there where 3 people remaining Dave came through with a top end charge and won for Britain for the 2nd year running. He absolutely refuses to enter again next year. The modified class isn't called modified, its called Hybrid, which means any vehicle which is not a genuine VW can enter. The class was made up mostly of vehicles using VW engines with Porsche OHC heads, Alpha Romeo and Subaru engines. Dave Hersey with his ultra quick cart, Kevo with "Golf Trolley" and Daniel Ruchel from Germany, this is a high bucks operator, the artic unit and trailor, let alone the race car are "super trick" and there "pit bike" that's a real golf trolley painted the same as racecar and rig. For those of you interested there "web site" address: www.dragscene.de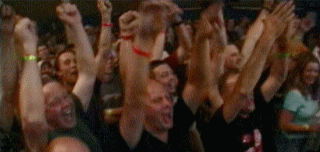 Team name, Experimental Drag Racing Team Germany. The racecar is a VW Beetle pick up truck, turbocharged 2 litre 16 valve Golf engine reported to have 700 bhp running through a 3 speed automatic with an American rear axle, it's still doing "shake down" runs best 1/4 mile ET 10.02 @ 219.22 km/h. Karl Donovan will be doing a race report from a drivers prospective, one last note, there's a cloud hanging over the future of this event, the owners of SPA are threatning to treble the fee for the hire of the circuit.$$$$$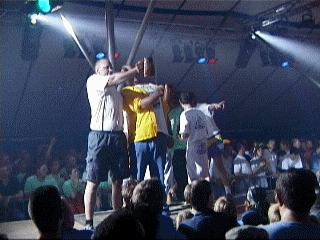 Karl... Wow what an event. A chance for any VW racer, to try there hand, at racing heads up. Meeting very interesting European people, trying a new track and getting away from the 'very strong attitude' of handicap racing VW,s in the UK. Spa weekend consists of a Saturday test day followed by Sunday morning of qualifying and afternoon of eliminations. All the sessions are relaxed and very well organised with plenty of time to turn your car around between at least 4 runs per session. All the racers involved in the event seem hell bent on beating each other from a 'heads up' start whether driving a street car or a tube turbo car, regardless of budgets or track time ( taken for granted in the UK ). I went to spa this year with two friends in my van and towed my Pro-Stock VW through France and into Belgium. The whole trip takes about eight hours and gives you time to think about how you are going to try to go quick on a surface which does not suit a drag car.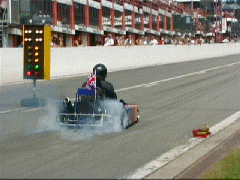 My car was set up using a line lock on the rear breaks and very low start line rpm to try to eliminate wheel spin on the launch. The first run ended up with me running the whole track with the brakes full on 'very smelly' and the car stuck in the shut off area for what seemed like an eternity. My friend came to the rescue and removed the car from the track only after I blew my top at him in frustrated rage (sorry mate). After that my car seemed to go from strength to strength running my quickest time in all the four years, I have been coming to Spa. We qualified well in second place and went on to lose in the second round to the "number one qualifier" as expected, but not disgraced, by all accounts the best race of the event. That race ended my goal of winning the event but was that good it has inspired me to reach new heights next time. The chap that beat me is also the UK entrant in the holding a litre of beer arm stretched out contest, he won that as well "TOSSER". All you dedicated VW racers out there "please" you need to race heads up in one defined class and stick together, it will help keep the racing alive, new series anyone. VW Heads Up Racing ? Watch this space. Hello and thanks to Black Rat Racing for the loan of a MSD 6000 rpm chip ( see you at Bug Jam "run what you brung" ) Iíll give it back. ...Karl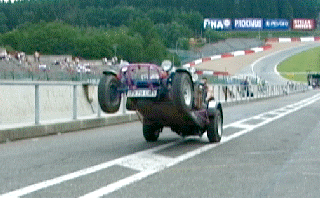 Question.
If it is possible to do a 8.98 run with pushrod VW style heads why do people want to use Porsche or any other overhead cam type heads ? WEIRD.
Karl Donovan ("desperado heads up type person!")